A new project of mental health stories by youth includes an e-book and resource toolkit and four nationally distributed 30-minute podcasts and short form films called "Choreo-Poem."
With support from the Ronni S. Lacroute fund, the Oregon Community Foundation, the James F. and Marion L. Miller Foundation and Oregon Children's Theatre, the Peabody award-winning multicultural production organization MediaRites is launching a project responding to the isolation of youth and its effect on mental health in BIPOC and disability communities (ages 14-21).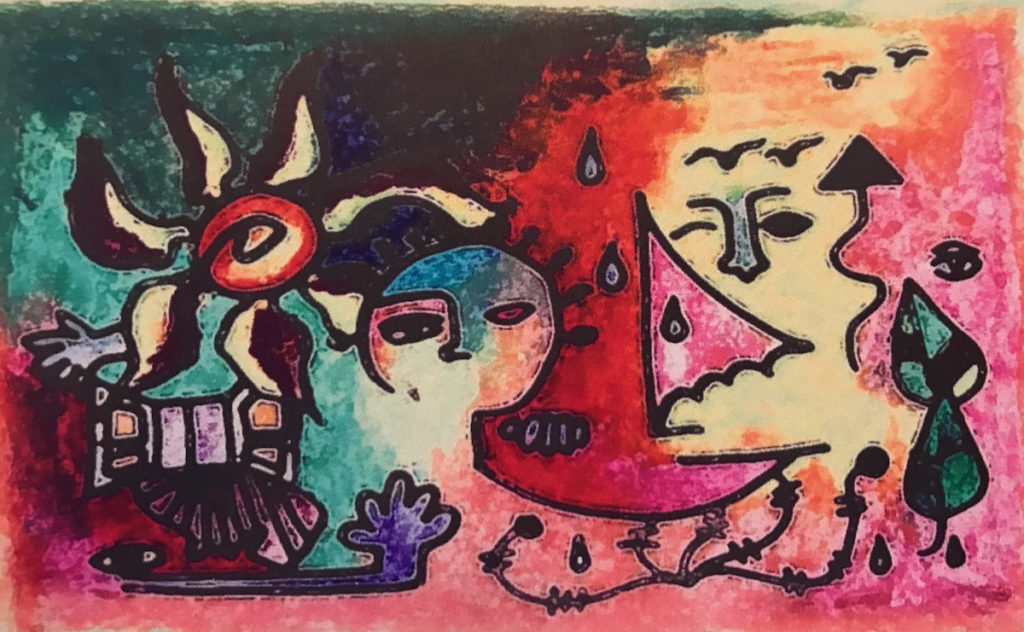 The ISM Youth Files includes) 1) an e-book collection of monologues, personal essays, poetry and short graphic novelettes, 2) four 30-minute podcasts of youth stories, interviews and performances and 3) 2-3 minute films of performed poetry with movement. The e-book, podcast and films will be distributed. We will also be distributing the podcast on all platforms and nationally through PRX.org (Public Radio Exchange).
Through submissions from youth around the country, this project will have an emphasis on Oregon youth. Announcements are being sent to public schools, libraries and community organizations. Through a panel comprised of mental health consultants, partners and youth representatives, we'll select up to 15 or more submissions. Each submission selected receive an honorarium payment.
Two decades earlier, MediaRites produced a book and CD series called "Sorting Through Shadows: Youth Speak Out on Mental Health." MediaRites selected essays from more than 25 contributors from all over country and the world.
The ISM Youth Files project is led by Dmae Lo Roberts, a two-time Peabody award-winning documentary producer, filmmaker and writer and the executive producer of MediaRites. Samson Syharath, a Portland theater artist, playwright and educator will be associate producer.
Partners for this project include:
Dr. Eleanor Gil-Kashiwabara, PsyD, Licensed Psychologist is our mental health consultant who grew up in New Jersey but lives and practices in Portland, OR. The daughter of two social workers, she was raised with a social justice orientation and incorporates this perspective into her psychological practice. Her training and professional experience has focused on children and families experiencing a variety of issues including, but not limited to trauma (including intergenerational trauma, historical loss and racial trauma), early childhood attachment disruptions and maltreatment, neurodevelopmental disorders and mood disorders. As a bilingual, Latinx psychologist of Puerto Rican and Cuban descents, she is passionate about and committed to providing culturally responsive services to all clients, while emphasizing the addressing of service inequities and culturally-specific service provision in Latinx, American Indian/Alaska Native (AI/AN) and African American communities. More at luminosapsych.com/about/
Oregon Children's Theatre, a premiere youth theater dedicated to exception theater and storytelling experiences that can educate, empower, inspire and entertain in remarkable ways. OCT, under the leadership of Artistic Director Marcella Crowson, will provide resources to help with finding youth performers and in the creation of a resource toolkit that could be shared nationally to Theatre for Young Audiences that would perhaps seed a national anthology of stories, films and stage performances. This toolkit will also be available free.
With the guidance of community partners, creative writing mentors and mental health experts, we can raise awareness for a still taboo subject of mental health and suicide through our submissions process and artwork created.
"Wellness is not a state of being but a state of action. It is the freedom to move fluidly… through the experiences of being human." (Nagoski & Nagoski, 2020).