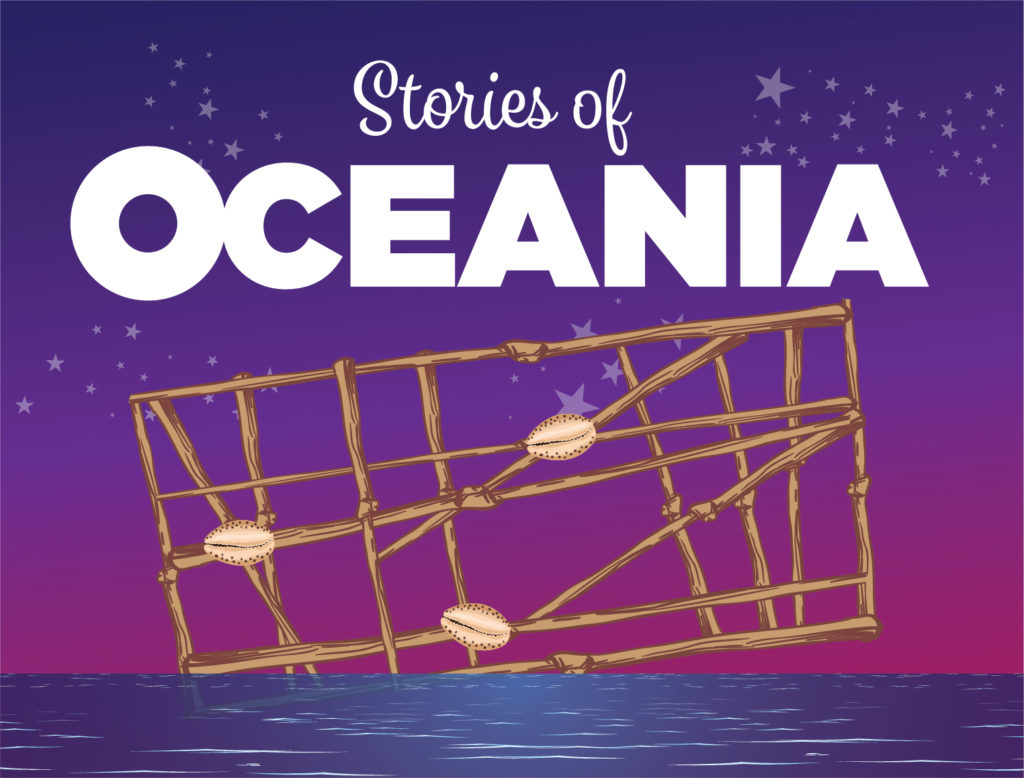 MediaRites and Theatre Diaspora have partnered to present a virtual celebration of Pacific Islander performing arts in "Oceania Celebration" on two Saturdays, November 20 and November 27, 2021, from noon to 4pm online for families and youth.  The celebration's mission is to bring families together to engage in the stories of Pacific Islanders and to highlight local Pacific Islander and Native Hawaiian artists and cultural communities in Oregon. 
The "Oceania Celebration" is centered on the one-hour filmed production of "Stories of Oceania" featuring several Pacific Islander communities through personal stories. Produced by the Honolulu Theatre For Youth, the appealing and authentic production, created by four Pacific Islander writers and performed by Pacific Islander actors, will debut on MediaRites' YouTube channel as a private link for two weeks only, starting Nov. 20, 2021. The film will be donation-only to make it affordable and accessible. For Pacific Islander communities, a special passcode will be provided to free viewing when registering.
 "It has long been a dream for MediaRites and Theatre Diaspora to collaborate on a project that puts the Pacific Islander in the center,"  stated Dmae Lo Roberts, executive producer of MediaRites. "Our hope is that families can attend the celebration and reflect on the rich cultures and stories of Oceania."
"We are so excited for a project that not only focuses on the Pacific Islander and Native Hawaiian community, but it also connects the culture with multiple generations," says Samson Syharath, Managing Artistic Director of Theatre Diaspora. "We've seen how youth are steering our future so it's thrilling to work on something so impactful geared towards the whole family. Hopefully with these digital events, the community can safely connect and not feel so isolated."
About the "Stories of Oceania" Film
"Stories of Oceania," a film written, performed, and produced by the Honolulu Theatre for Youth Ensemble in Honolulu, Hawaii, explores ideas of stereotype and acceptance through the eyes of Kapila, a student entering a new school. He learns about respecting and honoring people from different cultures through his classmates' stories that celebrate the cultural traditions that connect us. Filled with humor, music and movement, featured songs, dances and folktales not only teach about our past but provide valuable wisdom for growing up today and our collective future. The film is recommended for children from Grade 3 and older. To view the film trailer: https://vimeo.com/556232771
Following "Stories of Oceania" on Nov. 13, a panel conversation moderated by Dmae Lo Roberts with three Native Hawaiian and Pacific Islander writers who created the play will take place via Facebook Live. The panelists prominent artists based in Hawaii are:
Moses Goods, an Artistic Associate with Honolulu Theatre for Youth and one of Hawaiʻi's most prominent theatre makers (also a regular on NCIS: Hawaii).
Sean-Joseph Choo, actor, composer, and writer at Honolulu Theatre for Youth (recently guest-starred as "Penna" on Magnum P.I.).
Pōʻai Lincoln, a company actor at Honolulu Theatre for Youth, storyteller and a professionally trained musician focusing on the perpetuation of Hawaiian music styles and history.
Opening Welcome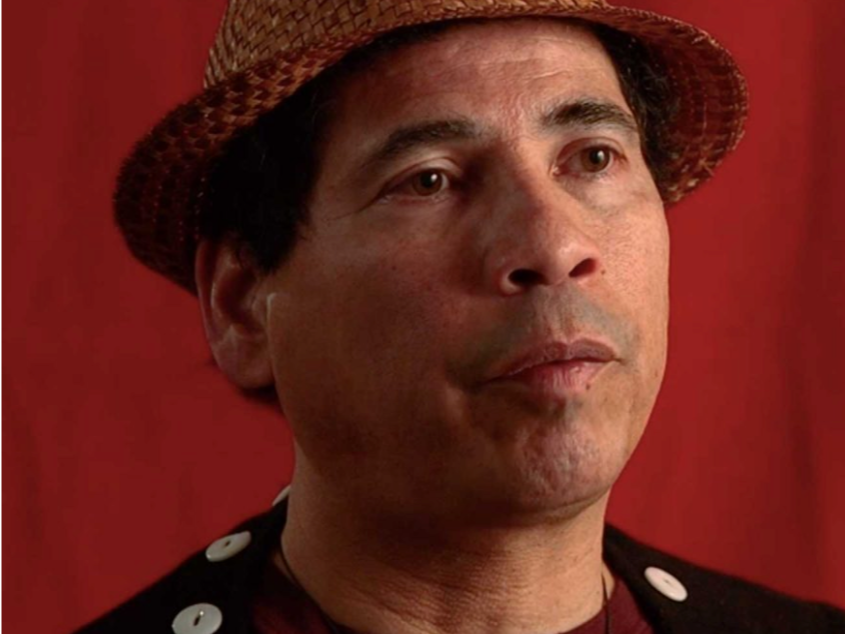 The Oceania Celebration will open with a welcome by honoring Native American Heritage Month.  Producers Dmae Lo Roberts and Samson Syharath talk with visual artist Greg Archuleta, a member of the Confederated Tribes of the Grand Ronde who is Clackamas Chinook, Santiam Kalapuya and Shasta. Greg will lead both MediaRites and Theatre Diaspora in a discussion about how to create a land acknowledgement that includes significant cultural history. For anyone who has wondered how to honor the peoples before us, this is an important opportunity.
Oregon Pacific Islander and Native Hawaiian Cultural Demonstrations
Tongan Cultural Demonstration and Conversation
Kolini Fusitua, a cultural organizer for the Tongan Community and Oregon's Pacific Islander communities through the Immigrant and Refugee Community Organization (IRCO). In 2017, he organized the first Tonga Day Oregon celebration, making Portland the first major US city to formally recognize Tonga and the contributions of its people. Kolini is a member of the City of Portland's New Portlanders Policy Commission, Multnomah County's Pacific Islander Health Coalition, Metro's Park and Nature Equity Advisory Committee, and has served on the boards of numerous non-profit and governmental organizations.
Mele Kavapalu is a 2017 Rose Festival Princess Ambassador and recently co-founded Tongan Women's Association of Oregon (TWA). She now serves as a Pacific Islander Outreach Worker for IRCO. Mele has an extensive history of predominantly working with the local Tongan and other Pacific Islander communities. Mele is currently pursuing a Bachelor of Arts degree in communications from Portland State University. She currently resides in Portland, Oregon.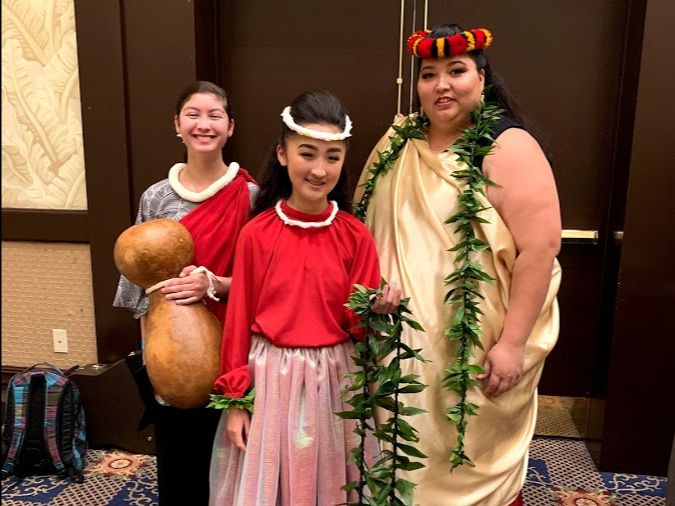 .
Hula Cultural Demonstration
Kumu Leialohaokeanuenue Ka'ula is an educator, motivating facilitator, community leader, a kumu hula (hula master teacher). Haʻahaʻa (humility), ʻohana (family), and aloha (love) are values that were instilled in her at a very young age. Born on the Island of O'ahu to a family of cultural historians and entertainers, her family had deep roots in the Hawaiian culture meant. She embraced her home and used that guidance to pave the journey she lives everyday. When she was eight, Leialoha moved to Moku O Keawe; as a connection to her grandmother, she chose to attend Ke Kula 'O Nawahiokalani'opu'u and immersed herself in the Hawaiian language. As recipient of the Bank of Hawaiʻi Century scholars and Princess Pauahi Foundation scholars, she followed her dream of higher education in the Pacific Northwest. In 2009, Leialoha founded both the nonprofit organization ʻO.H.A.N.A. Foundation and Hālau Ka Lei Haliʻa O Ka Lokelani in Aloha, Oregon. She honors her grandmother as cultural and language educator in the Portland Public Schools, and as a kumu hula she answered the call to spread the history of Hawaiʻi through hula.
Stay tuned for more events to celebrate Oceania! Including this reading and artists panel….
---
Pacific Islander Artists/Poetry Readings – Home is Where the Art Is.This poetry workshop, led by Samson Syharath, is centered around the theme of "home." What does home mean to each person? Whether it be a physical location, family, friends, a smell, or a language, we explore what home means to us as a community. Community members will be guided in this workshop to create a poem which will be read and recorded to share online. Syharath will work with Pacific Islander writers in workshop and then we'll hear their work in a poetry reading.
Portland Pacific Islander Theatre Artists Panel.This presentation is a discussion of what it means to be a Pacific Islander theatre artist in the Portland Metro area. Prominent directors and actors in Portland's theatre scene will share their experience entering the theatre industry, hardships, their favorite moments of their careers and what it's like to work in Portland with little representation of Pacific Islanders in theater.
All of our panels, conversations and cultural demonstrations will be streamed on MediaRites' Facebook Live page or our YouTube Channel.
Make sure to like our videos and subscribe
on Youtube to stay up to date on our new films.
MediaRites and Theatre Diaspora received direct support from the Regional Arts And Culture Council, the Oregon Community Foundation, the Multnomah County Cultural Coalition, the Miller Foundation, and Oregon Arts Commission for the Oceania Celebration.