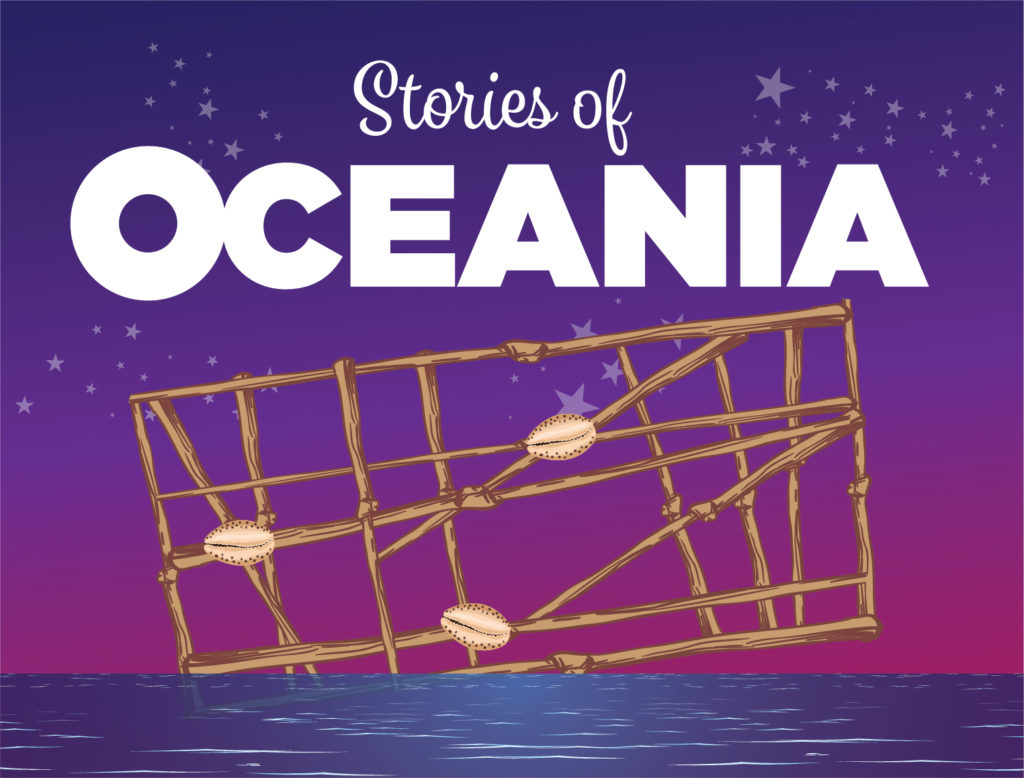 We are so honored to share the cultural stories, performances and conversations for the OCEANIA CELEBRATION digital events centering the Pacific Islander and Native Hawaiian People.
---
NOVEMBER 20
OPENING WELCOME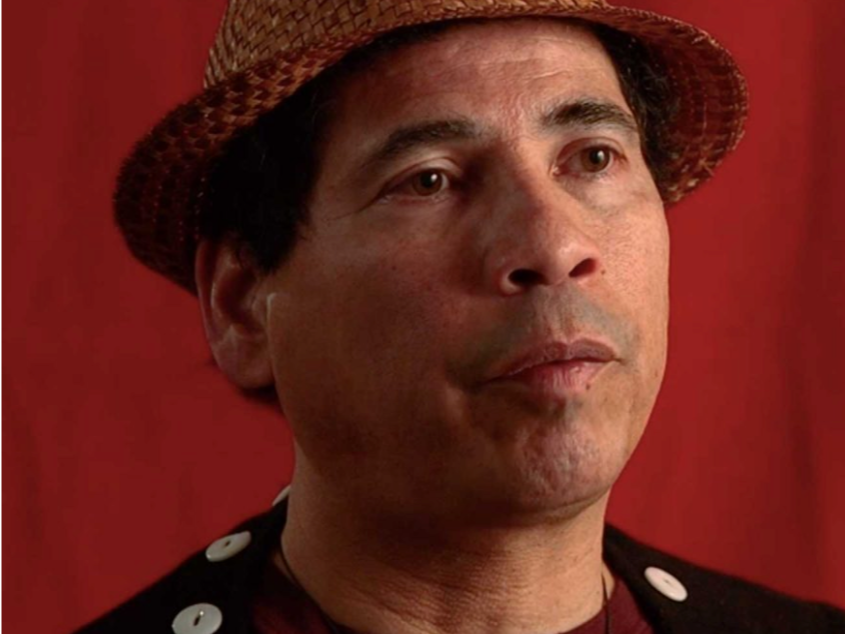 The Oceania Celebration opened with a welcome by honoring Native American Heritage Month.  Producers Dmae Lo Roberts and Samson Syharath have an enlightening talk with visual artist Greg Archuleta, a member of the Confederated Tribes of the Grand Ronde who is Clackamas Chinook, Santiam Kalapuya and Shasta. Greg will lead both MediaRites and Theatre Diaspora in a discussion about how to create a land acknowledgement that includes significant cultural history.
Land Acknowledgement Conversation with Greg Archuleta
---
Hula Cultural Demonstration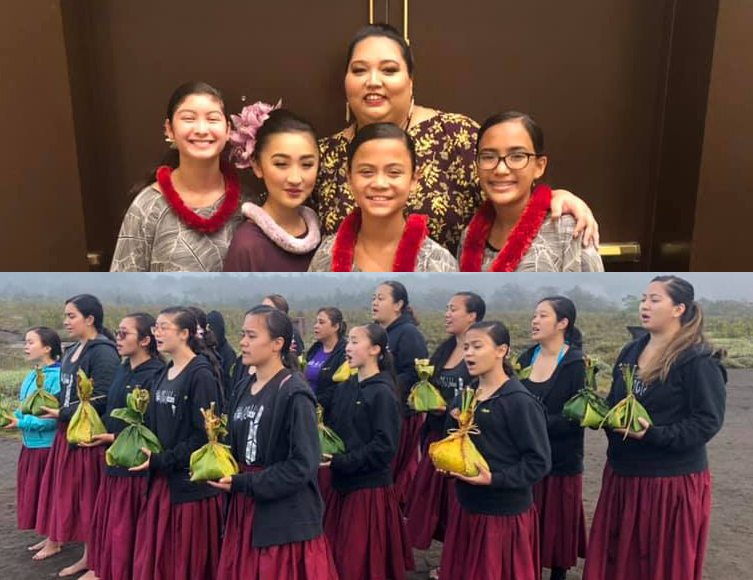 Kumu Leialohaokeanuenue Ka'ula an educator, motivating facilitator, community leader, a kumu hula (hula master teacher). We will see two performances from her talented dancers as Leialoha talkstories about the meanings and importance of hula.
In 2009, Leialoha founded both the nonprofit organization ʻO.H.A.N.A. Foundation and Hālau Ka Lei Haliʻa O Ka Lokelani in Aloha, Oregon. She honors her grandmother as cultural and language educator in the Portland Public Schools, and as a kumu hula she answered the call to spread the history of Hawaiʻi through hula. See her studio at:
https://www.klhokl.org/
Hula Cultural Demonstration with Kumu Leialohaokeanuenue Ka'ula and Dancers
---
Honolulu Theatre for Youth Panel Discussion
Dmae Lo Roberts hosts a panel discussion with three of the Native Hawaiian and Pacific Islander writers who created "Stories of Oceania" will take place via Facebook Live and YouTube. The panelists are prominent artists based in Hawaii:
Moses Goods, an Artistic Associate with Honolulu Theatre for Youth and one of Hawaiʻi's most prominent theatre makers (also a regular on NCIS: Hawaii).
Sean-Joseph Choo, actor, composer, and writer at Honolulu Theatre for Youth (recently guest-starred as "Penna" on Magnum P.I.).
Pōʻai Lincoln, a company actor at Honolulu Theatre for Youth, storyteller and a professionally trained musician focusing on the perpetuation of Hawaiian music styles and history.
Honolulu Theatre for Youth Panel Conversation
---
"Stories of Oceania" will be available to screen starting November 20 through Dec. 4, 2021 for a two-week engagement presented by MediaRites and Theatre Diaspora engaged the film for two weeks only for families and youth.
Produced by the Honolulu Theatre For Youth and created by four Pacific Islander writers and performed by Pacific Islander actors, the film is donation-only. Free to Pacific Islander communities, a special passcode will be provided to free viewing when registering. Also we'll send a study guide for your family or community!
More about the film: Join Kapili at his new school as he learns about respecting and honoring people of different cultures through the stories of his classmates. The show explores ideas of stereotype and acceptance, and it features stories from our neighbors in the Pacific that celebrate the cultural traditions that connect us. Filled with humor, music and movement, these songs, dances and folktales not only teach about our past but provide valuable wisdom for growing up today and our collective future.
Watch the trailer for "Stories of Oceania" here!
---
On November 27, 2021, the second day was
at Noon-3pm Saturday on Facebook Live.
Dmae Lo Roberts of MediaRites and Samson Syharath of Theatre Diaspora hosted a recap of the previous Saturday and upcoming highlights on Facebook Live for a special welcome with video highlights of the Oceania Celebration and recap of cultural conversations they've had regarding land acknowledgements and with Pacific Islander and Native Hawaiian communities for the Oceania Celebration.
Portland Pacific Islander and HawaiOceania Celebration Recap
with Samson Syharath and Dmae Lo Roberts
---
Tongan Cultural Demonstration and Conversation
Tongans who live in the Pacific Northwest now continue to preserve their cultures and communities as they maintain strong ties to Tonga. In this Facebook/YouTube event, we'll share in Tongan dance and language and hear the stories of Kolini and Mele.
Kolini Fusitua, a cultural organizer for the Tongan Community and Oregon's Pacific Islander communities through the Immigrant and Refugee Community Organization (IRCO). In 2017, he organized the first Tonga Day Oregon celebration, making Portland the first major US city to formally recognize Tonga and the contributions of its people. Kolini is a member of the City of Portland's New Portlanders Policy Commission, Multnomah County's Pacific Islander Health Coalition, Metro's Park and Nature Equity Advisory Committee, and has served on the boards of numerous non-profit and governmental organizations.
Mele Kavapalu is a 2017 Rose Festival Princess Ambassador and recently co-founded Tongan Women's Association of Oregon (TWA). She now serves as a Pacific Islander Outreach Worker for IRCO. Mele has an extensive history of predominantly working with the local Tongan and other Pacific Islander communities. Mele is currently pursuing a Bachelor of Arts degree in communications from Portland State University. She currently resides in Portland, Oregon.
Tongan Cultural Dance and Conversation
---
We Got to know Portland's Local Pacific Islander and
Native Hawaiian local theatre community
.
Portland Pacific Islander Theatre Artists Panel – Prominent theatre artists in Portland, John San Nicolas, Kristen Mun, Lava Alapai Cassandra Pangelinan, and Lawrence Siulagi tell us what it means for them to be a Pacific Islander and Native Hawaiian theatre artists in the Portland Metro area. These prominent directors, fight choreographers and actors will share their experience entering the theatre industry, hardships, their favorite moments of their careers and what it's like to work in Portland with little representation of Pacific Islanders and Native Hawaiians in theater.
---
Portland Pacific Islander and Hawaiian Artist panel discussion
---
Make sure to like our videos and subscribe
on Youtube to stay up to date on our new films.
Support for the Oceania Celebration
MediaRites and Theatre Diaspora received direct support from the Regional Arts And Culture Council, the Oregon Community Foundation, the Multnomah County Cultural Coalition, the Miller Foundation, and Oregon Arts Commission for the Oceania Celebration.