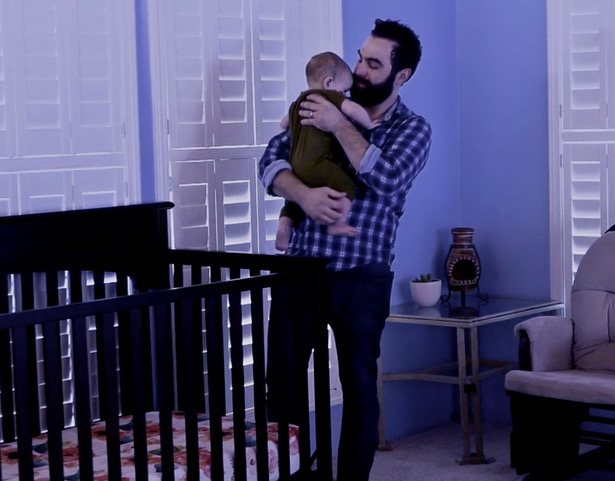 "Ofelio" tells the story of a former border patrol guard who is now a father of a young baby. As he cares for his child, he is haunted by the faces of children who were detained at the border.
Join us for a virtual screening and panel talk with the playwright, actor, and Jhona Monroy from The Immigrant Solidarity Project at Adelante Mujeres.
FREE VIRTUAL EVENT
 Saturday, June 26, 2021 2:00 PM -3:00 PM
Saturday, June 19, 2021 430 PM -5:30 PM at Echo Theatre 
as part of the Vanport Mosaic Festival. 
https://www.vanportmosaic.org/events/2021/5/20/the-ism-project-screening
"Ofelio" will also be screened virtually on Facebook on June 26th at 2pm 
Written by Andrew Siañez-De La O.
Performed by Phillip Ray Guevara. And Baby Isa.
With Audrey Garcia, Marcelo Gil-Ordonez, Elias Gil-Ordonez, Elias Robert Gonzales, Mateo Gonzales, Lulu Kashiwabara, Mila Kashiwabara and Andres Ruvalcaba.
Filmed and recorded by Onsite Associate Producers: Tricia Castaneda-Guevara and Phillip Ray Guevara,
Director: Francisco Garcia
Music: Gerardo Calderon
Executive Producer/Technical Director: Dmae Roberts

Filming consultant and Film editor: Sumi Wu
Sound Designer: Clark Salisbury
Production Stage Manager: Amanda Vander Hyde
Associate Producer: Samson Syharath

Special thanks to Teresa Gonzales for her selfless contributions to production.


MediaRites' The –Ism Project Films received support from the Regional Arts And Culture Council, the Oregon Cultural Trust, The Collins Foundation, the Oregon Community Foundation, and Oregon Arts Commission, the Emily Georges Gottfried Fund of the Oregon Jewish Community Foundation and the Oregon Humanities.